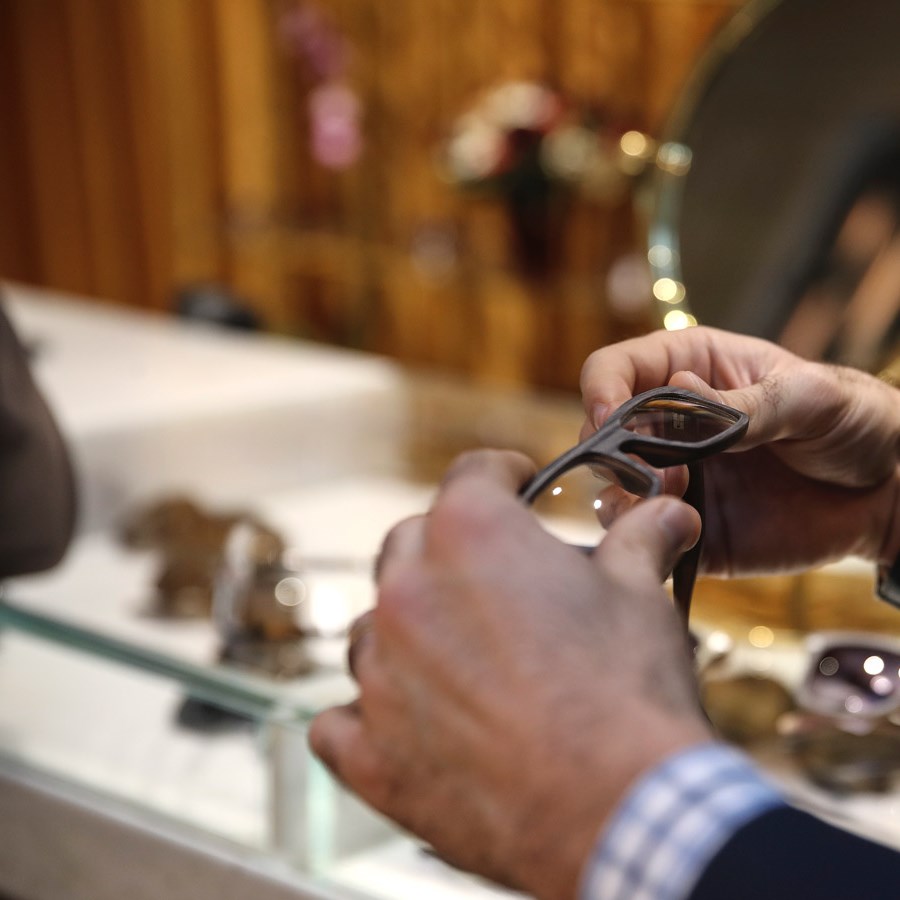 Our vision starts with you
EXPERIENCE PREMIUM EYEWEAR
Sophisticated experience in eyeglasses and sunglasses
At Johnnie Rousso, we see the world of optics as a personal experience, perfectly tailored to your needs. Book an appointment with us for a fitting, an optometric examination or just to explore our luxurious sunglasses collection.
make an appointment
At Kolonaki, at Skoufa 9, we will meet you in person and offer you a drink or coffee at the specially designed bar, while we discuss what you want, for aesthetics, travel and your individual vision needs.
Our mission is your vision. In this mission we are helped by our ten years of experience in New York and London, the careful selection of collections by leading companies and designers, but also the relationship we develop with each of you.
We are waiting for you in an environment recognized for its aesthetics to explore together the most suitable options for you.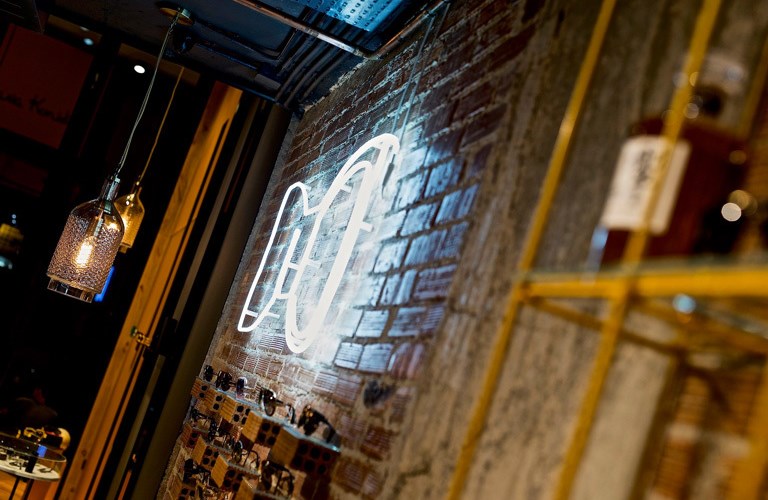 Top brands in one place
We never choose to show brands based on just their commercial name or just how popular they are. We only choose the best for our customer based on quality. And the first aspect of quality for us is to meet the people behind the brand, behind the scenes at an international expo for example. Then we can understand the philosophy behind the brand and the product they present to the world. And if its a right fit for us and our values then we will present it to our customers. our top values are quality, ethics and creativity. So these brands present models from other decades, handmade, titanium, from other continents and countries, always impeccable in quality and aesthetics. Seeing the world better
We use ocular lenses of the world leader in the field of ocular corrective lenses. Essilor ophthalmic lenses and their specialized products for multifocal vision, a basic need in today's office environments, give us the best and most advanced technological solutions in the visual needs of our customers.
Access to the world market
Our collections with quality and special frames are constantly updated, following the market trends worldwide. They come from official imports and / or delegations and are accompanied by certificates of authenticity, the official guarantee, as well as their official packaging.
Fashion
The latest collections of brands, which are constantly updated and selected from major exhibitions abroad.
Vintage
Authentic, collectible sunglasses and vision glasses of past decades.
Bespoke
Absolutely unique frames, adapted to the geometry of the face and in accordance with personal taste
In the service of sight
We care for your vision first and foremost. Our advanced Optometric clinic and behavioral optometry approach serves and provides the highest standard of optometric testing for our customers. Behavioral optometry takes into account aspects in vision further than just measuring the visual acuity but also measuring more visual qualities like optical stress and how we see not just how much we see. The final prescription is then used to conclude in the best possible and finely tuned ophthalmic lenses for our customers. We also offer bespoke frame fitting. We are proud to be the only Greek store to offer this exclusive service. Our customers can consult with us, choose and make their unique frame completely handcrafted with the collaboration with our Italian partners and artisans in eyewear making -OTTICA INBARBERIA in Treviso. A complete network of specialized services - from vision measurement to personalized counseling.
make an appointment
01

Measurements & Special Applications
A complete network of specialized services - from vision measurement to personalized counseling.
02

Personalized Consulting
A complete network of specialized services - from vision measurement to personalized counseling.
A complete network of specialized services - from vision measurement to personalized counseling.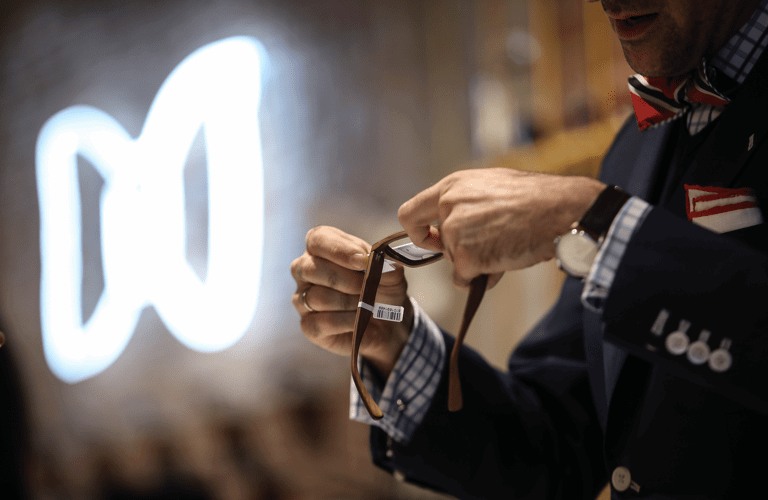 In the rhythm of the metropolises
Combining Scandinavian minimalism with details reminiscent of the African savannah, Johnnie Rousso is a landmark for the entire Kolonaki area.
visit us
The ethereal furniture of the designers Philippe Starck and Piero Lissoni completes the uniqueness of the store, which has already been mentioned in international publications such as "The Black Book of Luxury: Athens", but also in an article by the Bloomberg news agency.
Our ten years of experience in New York and London has inspired both the aesthetics of the store and the choices in our products.
We will guide you through our collections while enjoying a coffee or a drink in the optical bar and the social area in the library, places with influences from our favorite New York bars and hot tea shops in London.
Contact
We are at your disposal for any question, query or clarification. Contact us to make an appointment, to be informed about our new receipts, the progress of your order or the progress of your repair.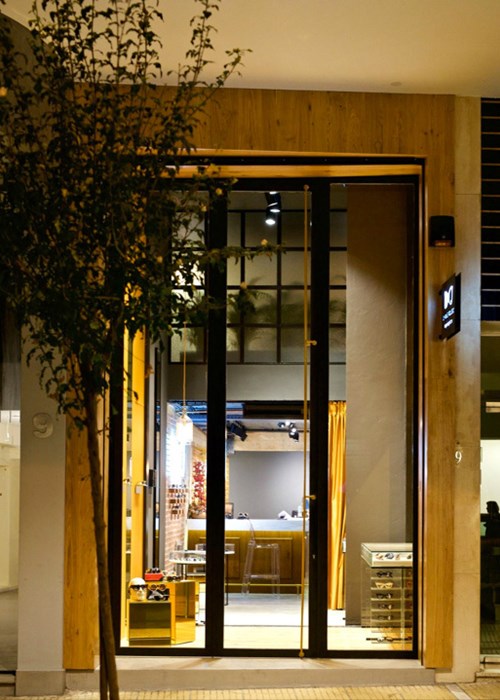 Custom-eyes: A tailored experience
Ask to be informed during your visit to our store.